Results For "eg.-Communications"
25 News Found
Pepe Jeans zips ahead with 'Made to Create' proposition
In Campaigns By M4G Bureau - April 12, 2018
The brand opted for branding on DMRC Line 2 running from Samayapuri Badli to Huda City Centre; eg. communications holds the media rights on this line, whereas the buying and media planning for the campaign was done by MOMS Outdoor Media Solutions
Drop in Delhi Metro ridership no worries for OOH players
In OOH News By Bhawana Anand - December 05, 2017
DMRC maintains that the decline in ridership in the month of October was a temporary blip and that the fare hike was long due; media owners state that brand advertisers will not be detracted by the ridership fall as their TGs continue to travel by the Metro trains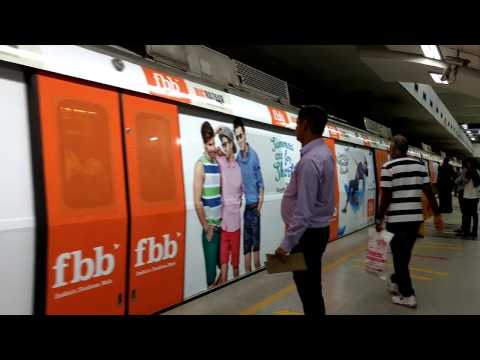 FBB rides DMRC
In Gallery By M4G Bureau - September 19, 2017
The branding was planned by Brandscapes and executed by eg. communications which holds the Delhi Metro media rights on this line.