Results For "Twitter"
11 News Found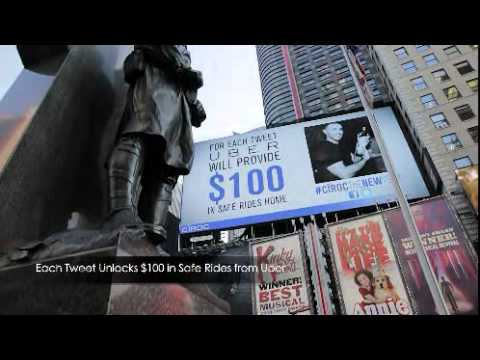 Ciroc's Spirited Holiday Message
In Gallery By - April 25, 2014
Earlier this year , CIROC Vodka, a Sean Diddy Combs brand, approached Monster Media through The Blue Flame Agency to develop a socially integrated OOH campaign to promote responsible behavior during the holidays. Monster Media created a social application that was displayed on a huge Times Square digital billboard at 1568 Broadway on 47th Street. The campaign encouraged viewers to pledge via Twitter using #CirocTheNewYear. Each pledge received then unlocked $100 in safe rides from Uber, with a maximum total of $1,000,000 in free rides. The pledges were filtered to ensure the users were of the right age to participate. Selected messages were then displayed on the digital billboard and all users with an approved message received a photo of their message on the billboard via Twitter.