Results For "Advertising"
1512 News Found
How Square Yards went conversational with a wink
In Campaigns By Prantika Ghosh - September 14, 2022
With the plethora of advertising options available today, the out-of-home advertising medium has evolved to be more conversational. Real estate brand Square Yards recently unleashed a quirky conversational campaign that managed to create quite a stir and high recall among the target audience.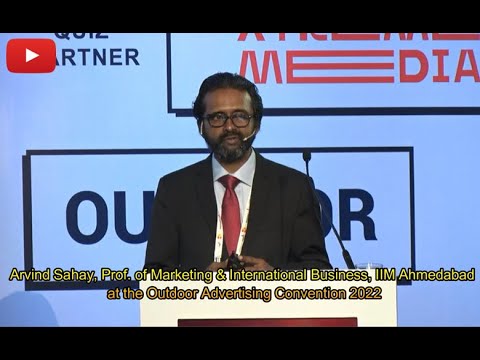 'Recognise the power of patterns'
In Gallery By - September 13, 2022
Arvind Sahay, Professor of Marketing and International Business, IIM Ahmedabad spoke about the application of neuro-science in advertising, in his presentation at OAC 2022.
Ogilvy appoints Devika Bulchandani Global CEO
In OOH News By M4G Bureau - September 09, 2022
In this role Devika will be responsible for all aspects of the creative network's business across 131 offices in 93 countries, spanning its Advertising, Public Relations, Experience, Consulting, and Health units.