Results For "train"
153 News Found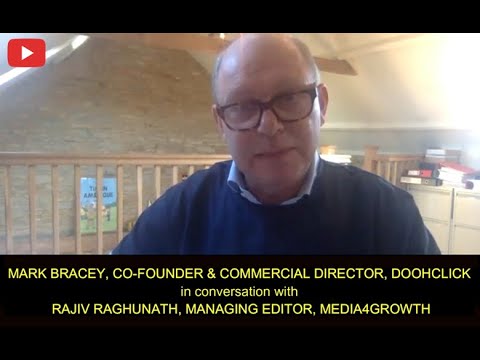 'We think through & through as a media owner'
In Gallery By - March 21, 2022
Mark Bracey, Co-Founder & Commercial Director of DoohClick, a state-of-the-art ad tech platform and network for OOH media owners and operators, says, "We focus on enabling our customers to do the sales and development of iconic sites, and let us do all the boring parts in the background. Because we have been in the media world, we understand the stresses & strains of being a media owner." Delivered via a single interface, DoohClick provides complete sales support, dynamic scheduling, improved analysis and fast reporting.
Back on the rails
In OOH News By Rajiv Raghunath - October 25, 2021
Restoration of regular train operations, railway station modernisation, introduction of high-speed, ultra-modern trains, and promotion of retail and entertainment centres at stations will all contribute to a makeover of audiences at railway networks
Rambandhu Pickle goes 'Dhak Dhak' on OOH
In Campaigns By N Jayalakshmi - September 23, 2021
The multi-city OOH campaign has been rolled out on 250+ hoardings & unipoles, 150+ bus shelter media in major cities, along with city bus and local train branding, besides LED walls.
'A strong trade body would help the industry wade through troubled waters'
In OOH News By N Jayalakshmi - August 27, 2021
What is the role of an industry body at a time when business is limping back to normalcy post pandemic? Outdoor Asia reached out to media owners to get their views on the role of a national or regional trade body in supporting the OOH industry's growth, in terms of these four aspects: A. Policy Policy advocacy and discussions with regulations B. Access to technologies and digitalisation of OOH C. Training/retraining of OOH professionals and D. Discussions with OOH planners and buyers on brand engagements, campaign durations, timely payments, etc. Here is the first part of their take.