Results For "Outdoor-Advertising"
470 News Found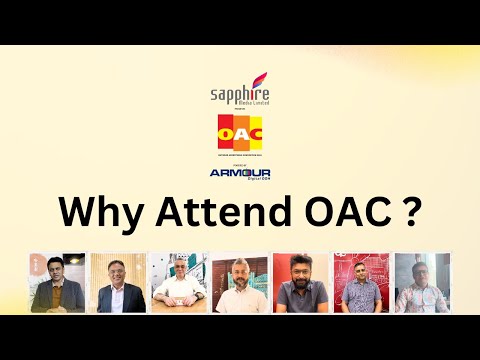 Here's why you should attend the Outdoor Advertising Convention
The annual Outdoor Advertising Convention (OAC) 2023 is the quintessential knowledge and networking platform for Indian OOH industry. India's top specialist agency heads share their perspectives on what OAC means to the industry, and hence WHY attend this convention?
Mumbai OOH: The New Maximum
In OOH News By Aayush Mohanan - May 31, 2023
The Maximum City is seeing a new OOH landscape unravel as varied DOOH formats take positions alongside the larger-than-life traditional media, providing the advertising brands with a compelling bouquet of outdoor media options. Aayush Mohanan captures the insightful observations shared by leading Mumbai OOH media owners.
Media.Monks India CCO Azazul Haque to Co-Chair OAA 2023 Jury
In OOH News By M4G Bureau - May 22, 2023
In a 2-decade career, Azazul has worked with Bates, Publicis, Lowe, Mudra, McCann and Contract on brands like Nescafe, Coke, Nestle Maggi, Domino's Pizza, Dabur, Maruti Suzuki, Havells ICICI Bank, Bajaj Auto, Star Plus, Milton, MP Tourism and Rajasthan Tourism.