Results For "DOOH"
725 News Found
DOOH evolving to be an engagement medium
In Digital OOH By Prantika Ghosh - September 23, 2022
The need of the hour for brands today is complete solutions that include both rugged hardware and stable software and which function as effective source of data points and engagement, feels Vijay Wadhawan, Director, System Solutions Division, Panasonic Life Solutions India.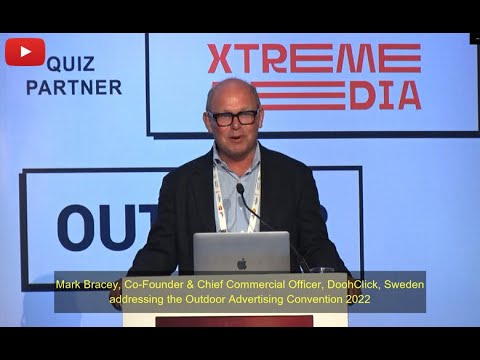 Makings of a DOOHvolution
In Gallery By - September 22, 2022
Mark Bracey, Co-Founder & Chief Commercial Officer of DoohClick, Sweden underlined the growth opportunities that come with DOOH, at OAC 2022
Data moves the levers of DOOH business
In Digital OOH By Prantika Ghosh - September 19, 2022
Priya Shaa, Co-founder of Adarth, said, "There are like a gazillion things that can be built or are built right now with data and technology but these will only be successful in this industry when media owners are ready to make that small change."
Wildstone acquires Spain's OOH major Grupo Redext
In OOH News By M4G Bureau - September 16, 2022
The Spanish OOH sector has shown exceptionally strong recovery following COVID and the market has the right dynamics for Wildstone's continued rapid growth, says Damian Cox, Founder & Global CEO, Wildstone
How Square Yards went conversational with a wink
In Campaigns By Prantika Ghosh - September 14, 2022
With the plethora of advertising options available today, the out-of-home advertising medium has evolved to be more conversational. Real estate brand Square Yards recently unleashed a quirky conversational campaign that managed to create quite a stir and high recall among the target audience.
'DOOH is on the ascendancy'
In Viewpoints By Rajiv Raghunath - September 12, 2022
Tim Bleakley, CEO, Ocean Outdoor talks about DOOH prospects in the context of the attention economy. Edited excerpts of the interview with Rajiv Raghunath.