Results For "OPPO"
229 News Found
'Punjab market offers opportunities for sustained brand presence'
In OOH News By N Jayalakshmi - September 20, 2021
Kamal Mittal, MD, Creative Designers Outdoor Publicity Solutions, a media owning company with about 350 properties across Punjab, shares his observations on why Punjab is a promising market for brands, why DOOH is yet to take off in any meaningful way in the state, and more…
IAB Australia releases DOOH buyer's guide
In Digital OOH By M4G Bureau - August 09, 2021
This guide has been designed to help provide media buyers with a thorough overview of DOOH opportunities, formats, buying methods, measurement, verification and upcoming developments: Gai Le Roy, CEO of IAB Australia.
'Let's think about what OOH could be, not how it was'
In Viewpoints By N Jayalakshmi - June 17, 2021
The opportunity now is to start rethinking about what OOH could mean – beautiful stories, told simply, in a compelling way, says Laura Jordan Bambach, President and Chief Creative Officer, UK, Grey in an exclusive interaction with N Jayalakshmi. As Laura points out, now is perhaps the best time to reboot and infuse the OOH medium with the much needed creativity. This means integrating the medium and the message with the environment in which you engage with the consumer.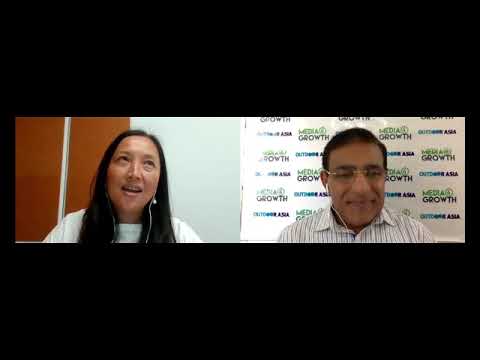 'The demand for transparency has gone up in these Covid times'
Laetitia Lim, CEO of Quividi, one of world's leading audience and campaign intelligence platform for DOOH and digital signage, talks about the changing contours of DOOH landscape in conversation with Rajiv Raghunath. Laetitia, who is also the Co-President of La French Tech Taiwan that promotes collaboration opportunities between France and Taiwan innovative ecosystems, sees huge scope for the convergence of DOOH and digital media.