Results For "JCDecaux"
186 News Found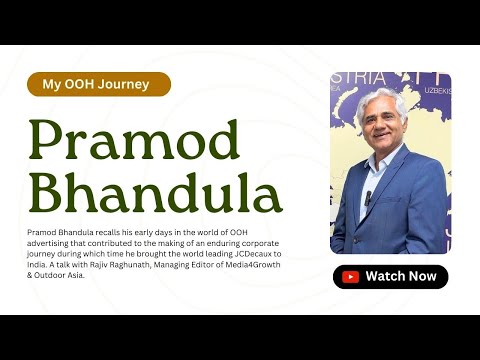 'I lived my dream working in the OOH industry'
Pramod Bhandula, Executive Chairman of JCDecaux India recollects his early days in the Indian OOH industry, the great learnings from industry veterans, and the grand debut of JCDecaux in India, in conversation with Rajiv Raghunath.
The next station is… Growth
In OOH News By Aayush Mohanan - June 12, 2023
As metro ridership grows in India, so do the advertising opportunities. Media4Growth takes a deep dive into the windows of opportunities for businesses as we speak to various media owners across the country
Airport media: Wings of change
In OOH News By Aayush Mohanan - June 08, 2023
Increasing domestic and international passenger traffic, modernisation of airport infrastructure, rise of Tier 2 cities as new growth centres, and promotion of the UDAN scheme have all contributed to the creation and strengthening of an airport media ecosystem in India that is destined to deliver great dividends to all the participating stakeholders.