Results For "Data"
232 News Found
'Industry growth key to talent acquisition, retention'
In Viewpoints By Rajiv Raghunath - December 23, 2022
Manas Mohan, Chief Digital & Data Officer, Laqshya Media Group believes that OOH industry growth is fundamental to attracting the best minds to this industry, and developing and retaining them over the longer term. Manas has deep professional experience across the media business spectrum, having worked in different media streams. He is bullish that the time has come for OOH to wrest its own place in the Sun, which will also pave the way for some path-breaking career opportunities in this space. Edited excerpts of the interview with Rajiv Raghunath:
'Fortunate to work for a company that has never rested on its laurels'
In Viewpoints By Rajiv Raghunath - October 21, 2022
NOVUS, an independent media planning and buying agency headquartered in Minneapolis, USA, has had a riveting l business journey since its inception in 1987. From being a top print buyer in North America, the agency has evolved its offerings to deliver customised, fully multichannel media programmes, strategic planning, data and analytics and marketing services to advertisers and agencies across all major industries. Melony Rios, CEO of NOVUS Media talks about the business journey in an interview with Rajiv Raghunath.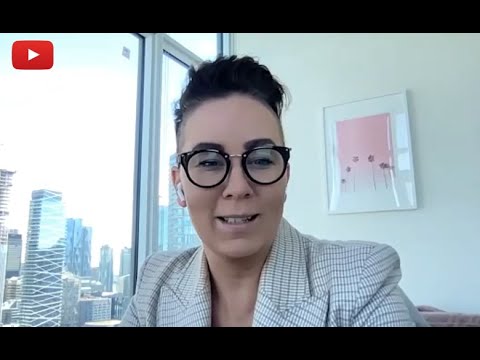 'Standardisation, data focus key to OOH growth'
In Gallery By - October 10, 2022
Amanda Dorenberg, President of the Canadian Out of Home Marketing & Measurement Bureau (COMMB) shares her perspectives on digitalisation of OOH, integrated communications, scope of cross-border collaborations, and establishing industry standards in an interview with Rajiv Raghunath.
DOOH evolving to be an engagement medium
In Digital OOH By Prantika Ghosh - September 23, 2022
The need of the hour for brands today is complete solutions that include both rugged hardware and stable software and which function as effective source of data points and engagement, feels Vijay Wadhawan, Director, System Solutions Division, Panasonic Life Solutions India.
Data moves the levers of DOOH business
In Digital OOH By Prantika Ghosh - September 19, 2022
Priya Shaa, Co-founder of Adarth, said, "There are like a gazillion things that can be built or are built right now with data and technology but these will only be successful in this industry when media owners are ready to make that small change."