Results For "Ad-Tech"
16 News Found
'Mumbai OOH has the potential to grow at 15% YoY'
In Viewpoints By M4G Bureau - April 10, 2023
The future of OOH in Mumbai will be driven by audience measurement, ad tech and an increased interest in DOOH, says Junaid Shaikh, MD, Roshanspace Brandcom in an exclusive interview with Media4Growth.
'There're great opportunities to work with Govt today'
In Viewpoints By N Jayalakshmi - May 16, 2022
In a conversation with Media4Growth, Amit Kapoor, Managing Director of OOH solutions company US Advertising, a leading industry player which has developed AI backed tools for measurement and monitoring in the context of OOH campaigns, shares his observations on market trends, opportunities and challenges in the space.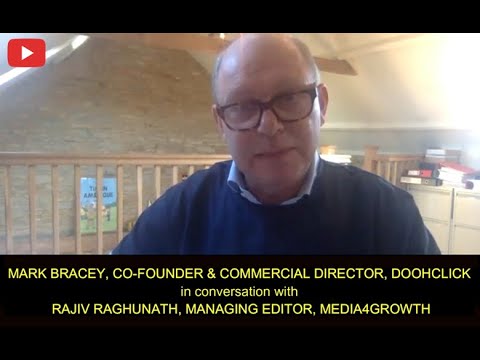 'We think through & through as a media owner'
In Gallery By - March 21, 2022
Mark Bracey, Co-Founder & Commercial Director of DoohClick, a state-of-the-art ad tech platform and network for OOH media owners and operators, says, "We focus on enabling our customers to do the sales and development of iconic sites, and let us do all the boring parts in the background. Because we have been in the media world, we understand the stresses & strains of being a media owner." Delivered via a single interface, DoohClick provides complete sales support, dynamic scheduling, improved analysis and fast reporting.
The change agent
In Viewpoints By Rajiv Raghunath - February 13, 2020
Ad tech company Interaction Channel has a pivotal part in the transformation of Nigeria OOH market