Results For "PR"
3107 News Found
'Welcome move, but alternatives will cost three times more'
In OOH News By Prantika Ghosh - September 27, 2022
Media4Growth reached out to leading OOH company Prakash Arts to get their take on the ban on flex by the AP government. H V Surendranath, COO of Prakash Arts, feels that while any environmentally friendly decision is welcome, there are also many cost challenges, in terms of using greener alternatives.
When love goes all epic on OOH
In Campaigns By M4G Bureau - September 27, 2022
Mankind Pharma's new campaign 'Make love Epic' has been rolled out at all prime spots across Delhi NCR regions to promote its new premium range called Epic Condoms.
Data moves the levers of DOOH business
In Digital OOH By Prantika Ghosh - September 19, 2022
Priya Shaa, Co-founder of Adarth, said, "There are like a gazillion things that can be built or are built right now with data and technology but these will only be successful in this industry when media owners are ready to make that small change."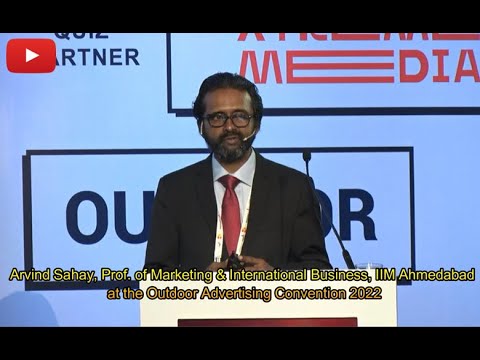 'Recognise the power of patterns'
In Gallery By - September 13, 2022
Arvind Sahay, Professor of Marketing and International Business, IIM Ahmedabad spoke about the application of neuro-science in advertising, in his presentation at OAC 2022.