Results For "Watch"
22 News Found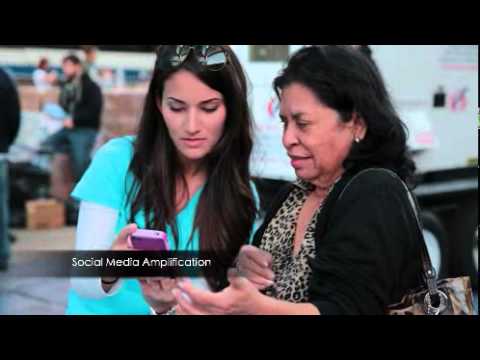 Reaching out in a snap!
In Gallery By - April 24, 2014
Here's an example of a brand creating live buzz before hitting the store shelves. Quigley Simpson and Monster Media teamed up for the launch two new forms of Secret Clinical Strength: Invisible Solid and Clear Gel. Again Times Square in New York was considered the perfect for the launch activation that included a Portable Storefront: POD, brand ambassadors and a fully interactive experience. Brand ambassadors were on hand to give women free samples of these two new forms, which had not even hit store shelves yet! The women were then encouraged to snap a photo of their 100% Times Square moment at a photo station on the POD and share it on social media. On the opposite side was a 3x3 linked LCD wall where the women could view their photos as well as watch a Secret branded video. Additionally, the wall dynamically pulled social media feeds for passers to view the user feedback.