Results For "Patna"
52 News Found
Large formats work best in Bihar & Jharkhand: Reliance Communications
In Viewpoints By M4G Bureau - June 11, 2014
Reliance Communications prefers to use the large formats to reinforce its OOH presence in Bihar and Jharkhand. While the brand acknowledges the relevance of the medium in connecting with consumers in the two states, Vikas Singh, Marcom Head - Bihar & Jharkhand, Reliance Communications, believes the local OOH industry needs to adopt a more professional approach to business. Excerpts from the interview: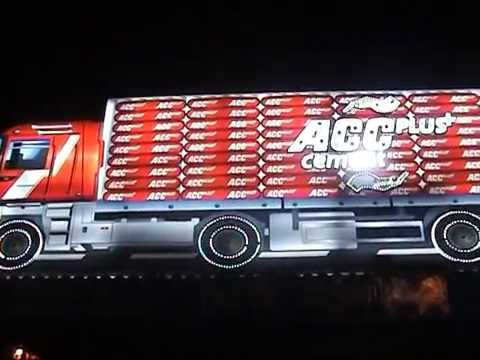 ACC Cement rides high on BQS innovation
In Gallery By - April 14, 2014
ACC Cement and Landmark Outdoor Media Services built a path-breaking innovation on a BQS to promote the brand in Patna. The highlight was that the truck seemed to be riding with the effect of LEDs.
Berger Silk adds colour to OOH
In OOH News By Nabamita Chatterjee - November 22, 2013
The brand made its presence felt at major cities like Kolkata, Durgapur, Asansol, Patna, Indore, Jabalpur, Lucknow, Satna, Bhubaneshwar, Cuttack, Guwahati, Ahmedabad, Surat and many more.