Results For "OPPO"
253 News Found
OAC 2014: Top decision makers to deliberate on Delhi Metro opportunities
In OOH News By VJ Media Bureau - July 01, 2014
Manu Seth, Marketing Director, HTC India; Sharat Sharma, Director Operations, Delhi Metro Rail Corporation; Sunder Hemrajani, Managing Director, Times Innovative Media; Siddharth Subramaniam, Principal Manager, Media, ITC Foods; and Haresh Nayak, Managing Director, Posterscope Group India to address the session
OAC 2014: The countdown has begun
In OOH News By VJ Media Bureau - June 13, 2014
The Convention will be a singular opportunity for industry leaders and professionals to assess the current market trends, advertiser demands and pain points, innovations, new technologies and best practices, as well as address issues linked with policy matters and industry practices
OOH calling for IPL 2014
In Campaigns By Bhawana Anand - April 30, 2014
For brand marketers IPL offers some exciting opportunities to connect with the audience by using mediums like OOH . Leading this pack are TV channels leveraging the OOH fever to talk about IPL in newer ways. The 2014 IPL season has in fact come with several changes in terms of OOH treatment, campaign scale and the level of excitement. Outdoor Asia probes the details of how MAX went about it.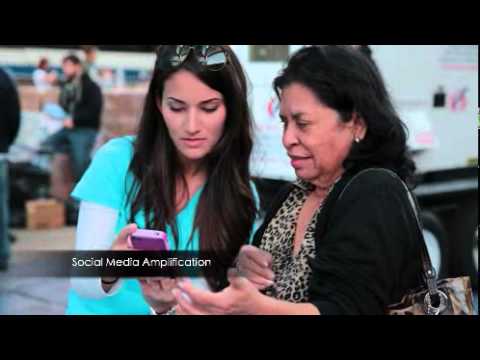 Reaching out in a snap!
In Gallery By - April 24, 2014
Here's an example of a brand creating live buzz before hitting the store shelves. Quigley Simpson and Monster Media teamed up for the launch two new forms of Secret Clinical Strength: Invisible Solid and Clear Gel. Again Times Square in New York was considered the perfect for the launch activation that included a Portable Storefront: POD, brand ambassadors and a fully interactive experience. Brand ambassadors were on hand to give women free samples of these two new forms, which had not even hit store shelves yet! The women were then encouraged to snap a photo of their 100% Times Square moment at a photo station on the POD and share it on social media. On the opposite side was a 3x3 linked LCD wall where the women could view their photos as well as watch a Secret branded video. Additionally, the wall dynamically pulled social media feeds for passers to view the user feedback.
Reliance goes all out on OOH with new 3G offer
In Campaigns By MunmunSaha - November 29, 2013
As part of the latest OOH campaign, Reliance Communications has used in-flight branding for the first time, along with OOH media opportunities in transit networks & destinations like airports & multiplexes to garner high visibility & reach.