Results For "OAC-2022"
32 News Found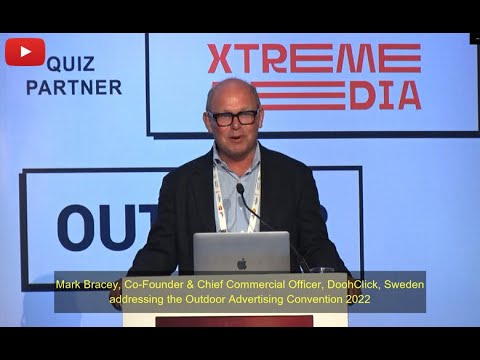 Makings of a DOOHvolution
In Gallery By - September 22, 2022
Mark Bracey, Co-Founder & Chief Commercial Officer of DoohClick, Sweden underlined the growth opportunities that come with DOOH, at OAC 2022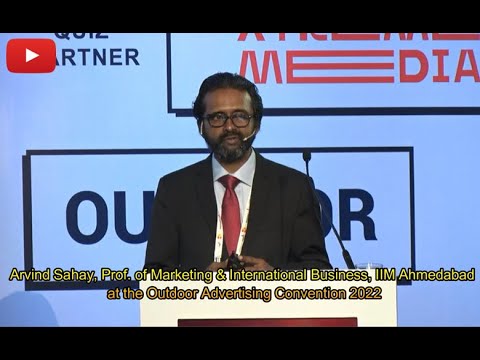 'Recognise the power of patterns'
In Gallery By - September 13, 2022
Arvind Sahay, Professor of Marketing and International Business, IIM Ahmedabad spoke about the application of neuro-science in advertising, in his presentation at OAC 2022.
'Time to humanise our communication & engagement,' says actor Padmavati Rao at OAC 2022
In OOH News By N Jayalakshmi - August 23, 2022
The talk on the theme 'Thinking out of the box: How creativity broadens one's horizons' on Day 2 of Outdoor Advertising Convention (OAC) by Actor & Director, Poet and Natural Farmer, Padmavati Rao, built a persuasive case for the need to stop the 'dehumanising' of marketing communications and instead create experiences that genuinely strike a human connect and are also environmentally responsible.
Audience Measurement booklet launched at OAC 2022
In OOH News By M4G Bureau - August 18, 2022
The booklet available on the OAC app for download, takes the users through the metrics platform Roadstar & Telescope developed by ReLU AI System, and was launched by the Indian Outdoor Advertising Association (IOAA) at the Outdoor Advertising Convention (OAC) 2022 being held at Westin Mumbai Powai Lake.