Results For "Mumbai"
765 News Found
Kolte Patil's message in a Match Box!
In Campaigns By MunmunSaha - December 18, 2013
Real estate player Kolte Patil Developers Ltd. has made an innovative OOH presence in Mumbai in the form of a Matchbox on hoarding to establish the brand in the city.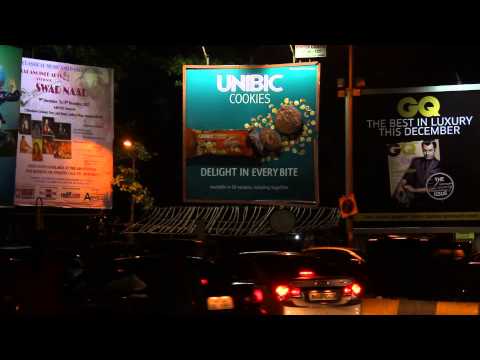 How the cookie pops out!
In Gallery By - December 13, 2013
Unibic Cookies with Media Circle came out with an exciting OOH campaign in Mumbai showcasing the products in an attractive manner. The highlight was the innovation at Juhu with cookies coming out of the packet on the hoarding!
Now showing on OOH:'Ram Leela'!
In OOH News By VJ Media Bureau - November 21, 2013
Eros International & Bhansali Productions has come up with a new OOH campaign to spread awareness on the release of their new movie'Ram-Leela'. The campaign was up in Mumbai and only on large format hoardings and kiosks.
Giving voice to billboards
In OOH News By MunmunSaha - October 24, 2013
RoshanSpace Brandcom has positioned billboards across Mumbai to initiate a conversation with thought provoking and catchy lines and questions.