Results For "Media4Growth"
54 News Found
'OOH is a very important touchpoint through which we can reach our consumers'
In Viewpoints By N Jayalakshmi - April 06, 2022
In an exclusive interaction with Media4Growth/Outdoor Asia, Anil Viswanathan, Vice President - Marketing, Mondelez India, a leader in the snacking category, talks about the role of OOH in taking the brand narrative forward, about why the medium must be re-imagined so as to be part of an integrated marketing plan, and more. Presented below are excerpts from the conversation.
'When you look up at a hoarding, you actually look up to the brand'
In Viewpoints By N Jayalakshmi - April 04, 2022
Large format outdoor advertising is one of the most celebrated uses of advertising space to create stature and impact for a brand, says Shubhranshu Singh, Vice President – Marketing, Domestic and IB, Tata Motors, CVBU, in an exclusive conversation with Outdoor Asia/Media4Growth on the role of OOH as a marketing medium.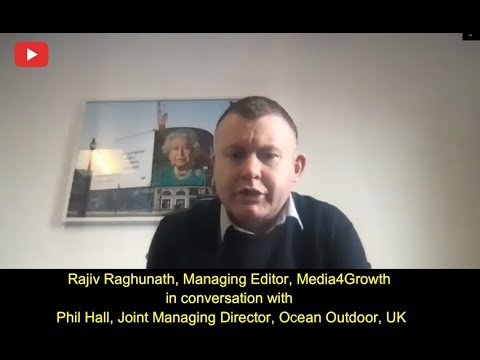 'We see the Metaverse as cities where people gather'
In Gallery By - February 03, 2022
Ocean Outdoor's foray into the Metaverse ties in with the company's mantra of 'Digital Cities for Digital Citizens', states Phil Hall, Joint Managing Director of premier DOOH company Ocean Outdoor in the OOH Sure! conversation with Rajiv Raghunath of Media4Growth
"OOH has a higher sticky factor compared to other mediums"
In Viewpoints By N Jayalakshmi - December 23, 2021
Somany Ceramics is a brand that has leveraged the out-of-home (OOH) medium in many ways - from hoardings and branded buses that also served as mobile stores; to in-stadium and airport branding. In an interaction with Media4Growth, Minal Somany, Brand Custodian, Somany Ceramics, shares the brand's experience in the OOH space, the possibilities with it in future and the challenges therein. Read on…
"Client must get the know-how of LED products to make informed decisions"
In OOH Solutions By N Jayalakshmi - December 16, 2021
Mac Gangam, President, Shenzhen Atenti Technologies Co., Ltd, which will be participating as an exhibitor at the OOH Expo to be held at Nehru Centre in Mumbai on March 14-15, shares with Media4Growth the dynamics of the Indian LED displays market and why it's important for buyers to understand the quality parameters of the product before making a purchase decision.