Results For "Laetitia-Lim"
8 News Found
A Global DOOH Stack in the making
In Viewpoints By Rajiv Raghunath - August 23, 2022
Laetitia Lim, CEO of leading audience & campaign intelligence platform Quividi, sees DOOH transforming into a platform where tech stacks can be easily combined, and media inventories made effortlessly accessible, across geographies. Edited excerpts of the interview with Rajiv Raghunath.
'Need to move towards selling guaranteed impressions'
In Digital OOH By M4G Bureau - July 01, 2021
The session 'Exploring New Business Models', as part of the Quividi India conference, had Laetitia Lim, CEO - Quividi, moderating the discussion between Noomi Mehta, Chairman Of The Board - Selvel One Group; and Franck Vidal, APAC Head - Adcity, on new DOOH monetisation models.
Quividi Conference on "India, the next DOOH giant?" on June 29
In Digital OOH By M4G Bureau - June 28, 2021
The knowledge sessions will focus upon 'Driving DOOH Growth', 'Redefining DOOH Audience Measurement', 'Syndicated Audience Measurement', 'OOH in transition', 'New Business Models', and 'The Business Model Powering The Next Billion Outernet Digital Screens"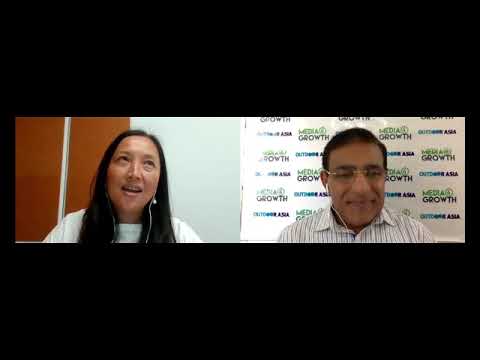 'The demand for transparency has gone up in these Covid times'
Laetitia Lim, CEO of Quividi, one of world's leading audience and campaign intelligence platform for DOOH and digital signage, talks about the changing contours of DOOH landscape in conversation with Rajiv Raghunath. Laetitia, who is also the Co-President of La French Tech Taiwan that promotes collaboration opportunities between France and Taiwan innovative ecosystems, sees huge scope for the convergence of DOOH and digital media.