Results For "Group-CEO"
17 News Found
Havas Group India appoints Pritha Dasgupta as CMO
In OOH News By M4G Bureau - September 01, 2021
Pritha will be based in Mumbai and report to Rana Barua, Group CEO, Havas Group India. In her new role, Pritha will be driving the marketing and communications function of the Group and all the network companies.
'CPM model of pricing is here to stay'
In Digital OOH By Pray Jani - July 01, 2021
Srikanth Ramachandran, Founder and Group CEO - Moving Walls Holding, moderated the session, 'The Business Model Powering The Next Billion Outernet Digital Screens' with Paul Leo Versley, Co-Founder, Lantern Media, and Vivek Kumar Director, Strategic Marketing - Cheers & FairPrice Xpress at the Quividi India Conference held on June 29. The session discussed sectors that would accelerate DOOH growth in India.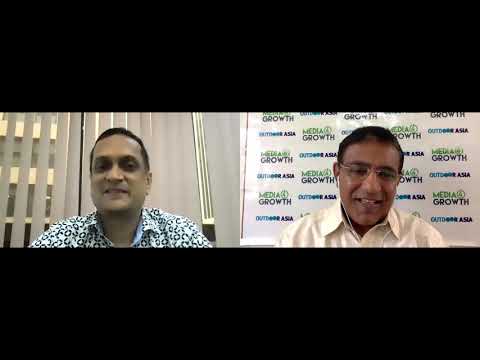 'Value addition, right pricing, self-regulation, tech infusion will augment OOH growth'
In OOH News By Bhawana Anand - February 14, 2018
Abhijit Sengupta, CEO, OAP, Atul Shrivastava, Group CEO, Laqshya Media Group, Fabian Trevor Cowan, President, Posterscope India and Jayesh Yagnik, COO, MOMS Outdoor Media Solutions discuss 'How best can Karnataka OOH draw maximum brand spends'
National specialist agency heads to address Karnataka Talks OOH
In OOH News By M4G Bureau - February 02, 2018
The conference will feature a panel discussion on 'What will it take for brands to plan big for Karnataka OOH', addressed by Abhijit Sengupta, CEO, OAP; Atul Shrivastava, Group CEO, Laqshya Media Group; Fabian Trevor Cowan, President, Posterscope India; Jayesh Yagnik, COO, MOMS Outdoor Media Services
Delhi NCR Talks OOH inaugurated at Le Meridien Gurugram
In OOH News By M4G Bureau - November 17, 2017
Delhi NCR Talks OOH Conference was inaugurated by R K Singh, ED – Commercial, AAI, Prem Shankar Jha, Dy. Commissioner, SDMC, Noomi Mehta, Chairman, IOAA, Atul Shrivastava, Group CEO, Laqshya Media Group, and Vasant Jante, MD, VJ Media Works