Results For "Digital-Marketing"
11 News Found
Anand Dubey, Head - Marketing, Mahindra & Mahindra Financial Services, joins Jury for Outdoor Advertising Awards 2022
In OOH News By M4G Bureau - June 01, 2022
An astute marketer, Anand has hands-on expertise in brand & media management, new product launches, digital marketing, performance & growth marketing, social media, content marketing, campaign management, customer experience, market research, consumer insighting and corporate communication.
'Programmatic OOH is not here to replace traditional OOH, but to complement it'
In Viewpoints By Rajiv Raghunath - February 14, 2022
Dorota Karc, Head of Programmatic, WallDecaux provides a detailed outlook on programmatic OOH in an interview with Rajiv Raghunath. With over 10 years of experience in global online marketing, Dorota gained special expertise in programmatic, data and cross-channel technologies while working in different positions for digital marketing agency spacedealer, data provider Eyeota, Zalando and UEFA.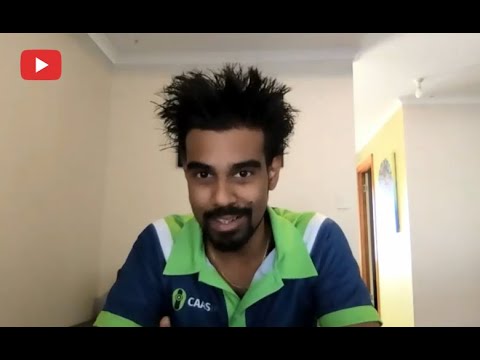 'We connect digital marketing & DOOH'
Jeff Jaraved, Co-Founder & Director of Engineering of CAASie, a self-serving ad platform that makes 'billboards more affordable' to advertisers of all hues, points out that the current programmatic platforms are all deal-oriented. CAASiemakes it easier for advertisers to have DOOH in their media mix, with the ease with which they buy digital media.
KPMG India, Infomo in tie-up to tap digital advertisers
In Digital OOH By M4G Bureau - February 12, 2021
The alliance will develop digital advertising solutions for enterprises and large publishers utilising the InfomoR3 - a sell-side adtech platform with a unique model that ensures sell-side stakeholders get better ROI compared to delivery of standard ads sourced from existing programmatic ads
Metrics, creative focus will augment OOH advertising: Brand marketers
In OOH News By M4G Bureau - August 01, 2018
The panel discussion at OAC 2018 was chaired by Lloyd Mathias, Independent Marketing Consultant & ex-Marketing Head, HP's Consumer PC Business, Asia-Pac & Japan. The panel speakers were Gayatri Ojha, VP – Marketing & Corporate Communications, CSR, Total India; Ankit Desai, Head – Media & Digital Marketing India & Global Centre of Excellence, Marico Ltd; Anand Dubey, Head – Marketing, Mahindra & Mahindra Financial Services; and Pramod Patil, Associate VP Media, Kotak Mahindra Bank