Results For "Innovation"
230 News Found
Necessity drives innovation
In Viewpoints By M4G Bureau - February 10, 2014
Avinav Chaubey, AGM-Marketing, Muthoot Group on how the OOH comes in handy to connect with a localized audience.
'Airports are not just about selling sites'
In Viewpoints By M4G Bureau - February 04, 2014
Times OOH recently acquired the OOH Advertising and Sponsorship rights for Mumbai International Airport's New T2 terminal. Being an established player in handling premium properties like airports, Times OOH has underlined exclusive strategies for media planning and revenue generation in order to make it a win-win situation for all concerned. Sunder Hemrajani, MD, Times OOH shares his plans and expectations on this front with Outdoor Asia and in the process throws light on the possibilities for OOH innovations in a place like the airport.
'Media owners should also propose innovations'
In Viewpoints By M4G Bureau - January 13, 2014
Pravin Kulkarni, General Manager(Marketing) -- Parle Products, talks about what role out of home advertising plays in the brand's overall marketing plans and the challenges therein, as Outdoor Asia speaks to many FMCG brands on their approach to OOH.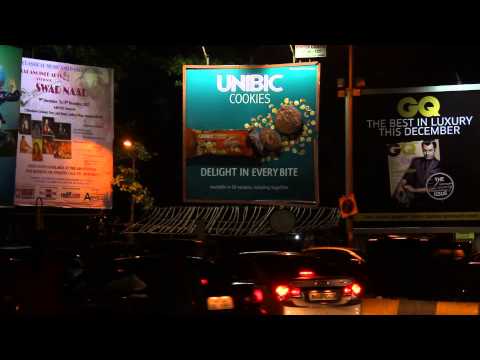 How the cookie pops out!
In Gallery By - December 13, 2013
Unibic Cookies with Media Circle came out with an exciting OOH campaign in Mumbai showcasing the products in an attractive manner. The highlight was the innovation at Juhu with cookies coming out of the packet on the hoarding!