Results For "The-Wall"
11 News Found
Nippon Paint sends 'Swachhta' message in an artistic manner
In Campaigns By M4G Bureau - March 01, 2018
The brand joined hands with leading art institutes and artistes of Indore to put up painted messages on the walls of 5 BRTS, spreading the message of 'Swachh Indore' and for retaining Indore's position as the No.1 City in Swachhta Sarvekshan
Samsung Gear S2 launches holiday campaign across the world
In Digital OOH By VJ Media Bureau - December 24, 2015
Samsung's Gear S2 creates magic on the wall of the Natural History Museum in Paris, covers the Central Building wall in the heart of Hong Kong, grabs attention at the Via Montenapoleone in Milan, adorns the walls of the BFI IMAX cinema & Marble Arch in London and also at Central House of Artist in Moscow.
Mirror, Mirror on the wall
In OOH News By Jubilee Cardozo - December 15, 2014
Either you like it or not like it; but you definitely cannot ignore it. It's all over Mumbai, Bengaluru and Pune. We are talking about the Mumbai Mirror outdoor campaign, conceptualised by Taproot India, which is garnering rave reviews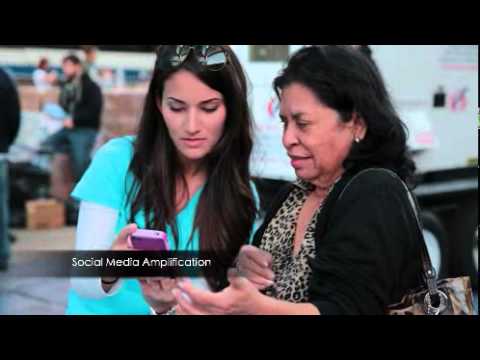 Reaching out in a snap!
In Gallery By - April 24, 2014
Here's an example of a brand creating live buzz before hitting the store shelves. Quigley Simpson and Monster Media teamed up for the launch two new forms of Secret Clinical Strength: Invisible Solid and Clear Gel. Again Times Square in New York was considered the perfect for the launch activation that included a Portable Storefront: POD, brand ambassadors and a fully interactive experience. Brand ambassadors were on hand to give women free samples of these two new forms, which had not even hit store shelves yet! The women were then encouraged to snap a photo of their 100% Times Square moment at a photo station on the POD and share it on social media. On the opposite side was a 3x3 linked LCD wall where the women could view their photos as well as watch a Secret branded video. Additionally, the wall dynamically pulled social media feeds for passers to view the user feedback.